Boys (13 - 18)
Girls (13 - 18)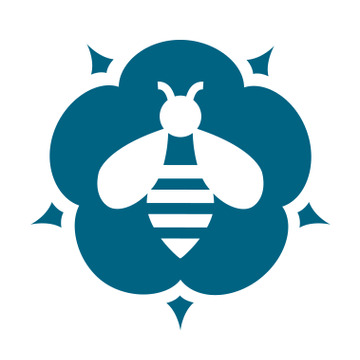 Bedales School is one of the UK's top independent private co-education boarding schools. Bedales comprises three schools situated in Steep, near Petersfield, Hampshire: Bedales Pre-prep School, Dunannie (ages 3–8), Bedales Prep School, Dunhurst (ages 8–13) and Bedales itself (ages 13–18). Established in 1893, Bedales was founded to be different. Where other independent boarding schools imposed conformity, we have always nurtured individuality, initiative and an enquiring mind.
About the school
We maintain high standards of behaviour, which we believe arise best from self-discipline and from caring about others.
Although our students are naturally ambitious and competitive, the school places particular emphasis on collaboration. Our students move on comfortably to university and beyond, because they are already used to organising their own time, studying in depth, and mixing and debating with their elders.
Personal relationships here evince remarkable trust and rapport. Mutual respect is earned, not exacted by rank. This is why everyone, staff and students, is on first-name terms.
The relaxed atmosphere allows students to concentrate on the complex business of learning, developing, and becoming their own person. We have led the country in replacing many GCSEs with our own more interesting and more demanding Bedales Assessed Courses.
A glance at our online calendar of events (www.bedales.org.uk) gives a sense of the breadth and depth of the opportunities at Bedales. The students who will gain most from our community are those who will give most and join us wholeheartedly in this unique educational experience.
Our top higher education destinations are a diverse mix of Oxbridge, red brick and art college, with 10% of students progressing to Oxbridge. Bedales students therefore arrive at a similar place to those in more formal education settings. They have just taken a different route.
Bedales students have achieved strong A Level results for 2016 with the school's highest ever percentage of A* grades at 22%. They have secured places at universities including Oxford, Cambridge, University College London, Edinburgh, Bristol, Durham, Glasgow, Exeter, Warwick, New York University and University of California, Los Angeles. 46% of all grades were A*-A and 77% at A*-B.
Bedales, together with its Prep school (Dunhurst) and Pre-prep (Dunannie) are set in the heart of the stunning South Downs National Park in Hampshire, only one hour from London by train. Entry is from Nursery through to Sixth Form with boarding from 10 years.
Read more
Read less
Key Facts
Boys' Boarding: 135 (13 to 18)
Girls' Boarding: 184 (13 to 18)
Total Pupils: 463 (192 in Sixth Form)
Key Facts
Boys' Boarding: 135 (13 to 18)
Girls' Boarding: 184 (13 to 18)
Total Pupils: 463 (192 in Sixth Form)